Connect With More Readers And Sell More Books With Your Own Mobile Web App!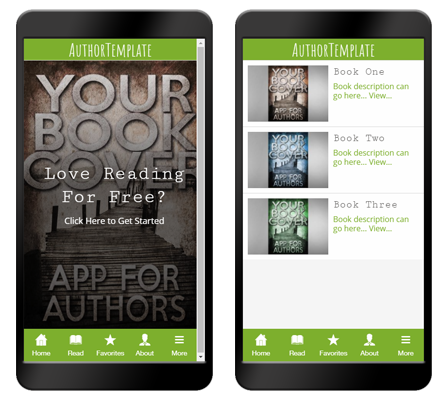 Join App for Authors…
Sign up for
$1997 for the first year, then just $497/yr.
$1500 for the initial app setup…
Plus $497 for the first year of service.
*Annual fee includes up to 3 hrs of design changes. You can purchase additional time for $49/hr.
What can a Mobile App do for you?

Content Delivery
Deliver free and exclusive content to attract more readers and grow your audience.

Get Attention
Stand out from the crowd and build customer loyalty with a unique user experience.

Ad Revenue
Gain access to a revenue source that's currently untapped by most authors: Ad revenue!
Most authors are tied to platforms such as Amazon to earn all of their revenue. A mobile app gives you the power to diversify.
Consider this…
You're already giving away free content in exchange for an email address, right? This means you only get paid IF the reader decides to purchase another book.
With a mobile app you have the option to run in app ads and earn revenue for impressions and clicks. The more people you invite to read free content inside your app, the more money you have the potential to earn!